Hello everyone! I'm Andreas Firnigl, CEO and founder of Nosebleed Interactive. We've been developing our retro arcade / part sim management game, Arcade Paradise, for the past three years, and I'm super excited (and relieved!) to reveal that the game will launch on PS4 and PS5 on August 11 – You can also wishlist the game on PS5 now.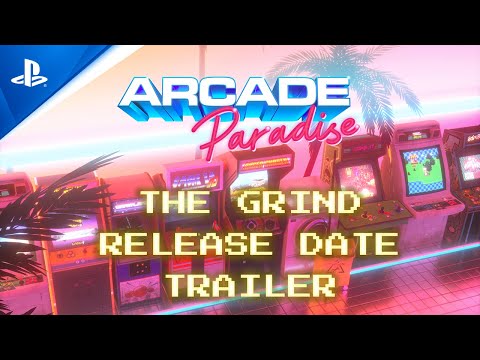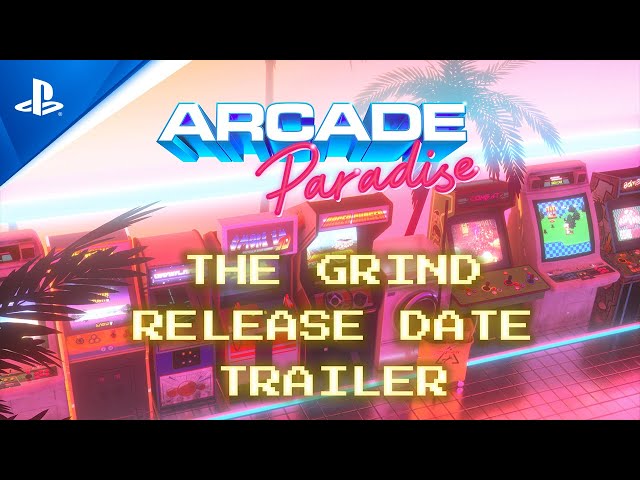 Insert Coin
Arcade Paradise is a 90's themed arcade management simulator where every game is fully playable.
You play as Ashley, a 19-year-old college drop out. Tasked by your father, played marvelously by the award-winning Doug Cockle, (you may know him as Geralt from The Witcher series) you manage the day-to-day tasks of running the family's King Wash laundromat business. Things start to get interesting when you discover that those dusty old arcade machines lying in the back room have more business potential than the actual laundromat. Ka-ching! Ashley's imagination runs wild and you embark on a journey that takes you from dreary dead-end job to arcade empire as you experience what it'd be like to run your own games arcade.
There are over 35 fully playable arcade games to unlock within the game, which have all been built from the ground up, and each game has its own gameplay, stories, missions and high scores to set. From a development point of view, this gave us quite a few challenges! (we'll save that for another blog discussion, tho).
Wash, Profit, Rinse, Repeat
I'm excited to also be able to give you a first look at our new release date trailer, The Grind, which showcases the core gameplay loop. Revealing how managing profits, grinding through, (very video-gamey) apparently mundane, (but actually weirdly enjoyable) chores, allows players to build and expand their very own arcade empire. Unblocking the toilet, peeling gum off floors, doing the laundry, and picking up litter, all act as mini games, from which you can reinvest profits into the arcade. In Arcade Paradise you'll need to juggle laundromat management and arcade management, and you'll need to play the games in order to maximize their profitability. It's safe to say the road to Arcade Paradise won't be easy, but we think it'll be super fun.
Relive 90's Gaming Nostalgia
If you grew up in 90s like me, you'll probably know and appreciate just how popular arcades were. As a teenager, I was obsessed with video games and skateboarding and music. We were inspired by classic arcade games from past 3 decades – the game takes you through the 8, 16, and 32-bit eras, with inspirations up to the original PlayStation era – but we've also tried to add a modern take, so each game feels authentic but in reality, they are much more modern. For us, Arcade Paradise is a celebration of the greatest ever gaming era, in fact the game is so nostalgia-inducing you can almost feel the sticky arcade carpet.
Block Rockin' Beats
As with video games, we are also big fans of music and in particular music from the 90s. It was an amazing era for music, not least because of its creativity and range of amazing genres. The soundtrack to Arcade Paradise is inspired by some of the greatest music of that decade, providing a thumping hi-energy accompaniment via the in-game jukebox.
Arcade Paradise is the biggest game we have ever created as a studio and we can't wait for you to embark on your journey from rags to arcade riches when it launches on PS4 and PS5 on August 11
Thanks for reading and we'll see you soon at Arcade Paradise.
By PlayStation Official blog (blog.playstation.com)